Thank you for your interest in Columbia's Summer Program in Italy: Archaeological Fieldwork at Hadrian's Villa program for summer 2016!

The 2016 application materials and program details are not yet finalized. Most program information will be available by the end of fall 2015 term, though there still may some details outstanding. Please click "Start an Application" below to register your interest in the program with the Office of Global Programs and fill out a short Pre-Application questionnaire. Once you are registered with our system, we will notify you via email when all application components are finalized. We will also notify you of any information sessions and/or events with returned program participants.

Hadrian's Villa: The Archaeology of an Imperial Court
Overview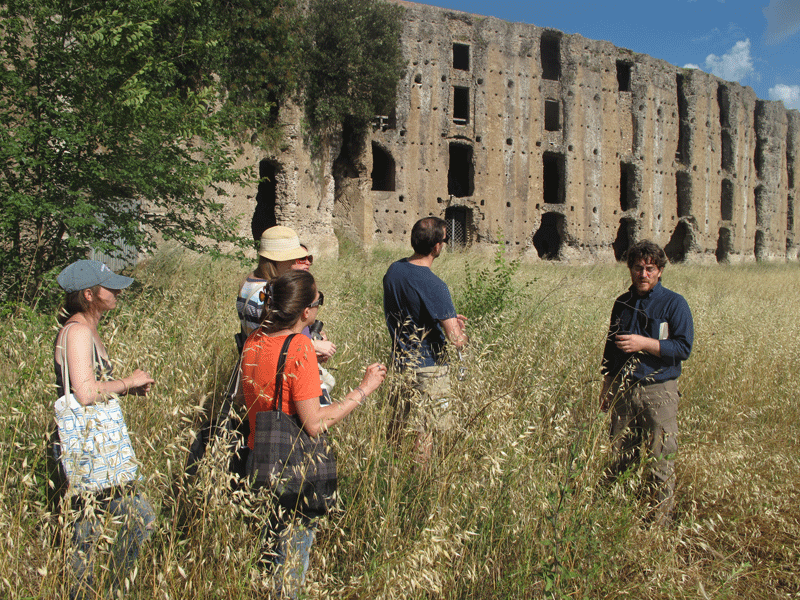 Columbia's Advanced Program of Ancient History and Art (APAHA) offers a four-week summer program that provides undergraduate and graduate students with the unique opportunity to excavate and learn together at Hadrian's Villa, a UNESCO World Heritage site near Rome and the most important of Roman imperial villas. Students will learn archaeological techniques at all levels and think critically about how excavation work allows for deeper insight into the social, political, economic, architectural and artistic history of classical antiquity.
The program is aimed at students interested in the history, art, and architecture of the classical world. Thanks to the broad scope and size of the project, beginning through advanced students of archaeology can be accommodated to work on various assignments appropriate to their individual backgrounds.

Please click the following links for more information about:

Must be a currently enrolled undergraduate or graduate student in good academic standing. Postgraduate students may also apply.

Minimum 3.0 cumulative GPA.

No previous coursework is required but preference is given to those who can demonstrate interest in the ancient world and/or in the history of architecture.
---
Based in Tivoli, Italy and built by Emperor Hadrian (117-138 CE), Hadrian's Villa is the most important of Roman imperial villas. It is exceptional both in its size (originally ca. 120 hectares, i.e. twice as large as Pompeii) and for the quality and variety of its structures, which draw on the artistic and architectural heritage of Egypt, Greece, and Rome. The site, known since the Renaissance, has yielded hundreds of statues and other precious artifacts, and has inspired generations of architects and artists, from Palladio and Piranesi to Le Corbusier and Richard Meier. Since 1999 it has been a UNESCO World Heritage site. Tivoli is located a half hour outside of Rome by train.

---
All students enroll in the following course:

CLST4200O. Hadrian's Villa: The Archaeology of an Imperial Court. 6 points. F. de Angelis and M. Maiuro.

Hadrian's Villa: The Archaeology of an Imperial Court Syllabus (Tentative)
Prerequisite: Background in the ancient world and/or the history of architecture preferred but not required.

For Columbia Art History students, the course can can count as one that fulfills Art History major requirements, either as a course in arts of the Ancient worlds, as a seminar, or as an elective.
Note: Students should understand that archaeological fieldwork conducted under the hot summer sun is physically demanding. They must be willing to work under these intense circumstances and also be willing to work collaboratively as part of a team in order to make the program a success.
Coursework includes daily excav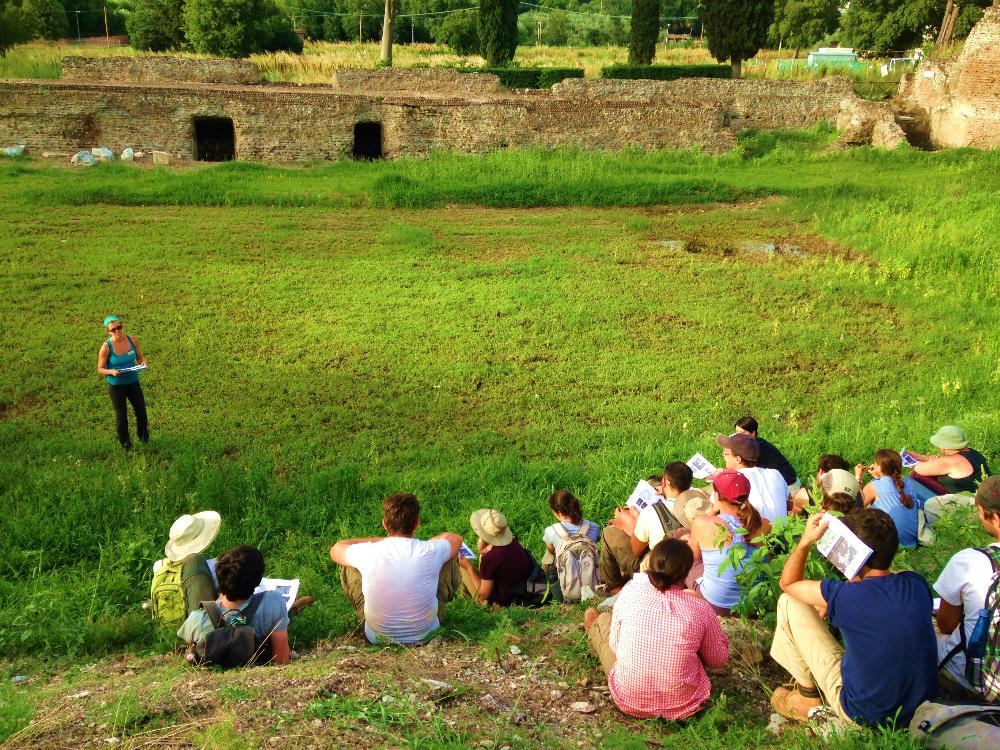 ations, workshops, seminars and onsite presentations. Students will also engage in weekend excursions to Rome and nearby areas to explore museums and other historic sites. Central to the program is the combination of the fieldwork and material component with the formulation of new historical questions and scholarly approaches. This combination is intended both to promote familiarity with advanced archaeological techniques, and to suggest avenues about how to employ technical knowledge to think critically about the importance of Hadrian's Villa in the ancient world.
The project is designed to investigate the ancient life of Hadrian's villa and to document its reception in modern times. The very exceptionality of the site has often proved to be a hindrance to understanding it on the basis of a systematic comparison with similar cases, such as the imperial buildings on the Palatine in Rome, other imperially owned villas in central Italy, or Roman villas in general. The project aims to contextualize Hadrian's villa within this broader reference network in order to research the dynamics of the Roman imperial court as it can be gleaned through a holistic approach to evidence, from material findings to literary and epigraphical sources.
Among the main issues the project will investigate is the day-to-day dimension of the villa—the "humble" artifacts found at the site having usually been neglected in favor of the more prestigious sculptures and mosaics—as well as the relationship of this everyday aspect to the ceremonial and official uses of the complex. The post-Hadrianic phases of the villa will also be systematically documented and analyzed for the first time. Finally, the project will focus on the relationship of the villa to its surroundings in the territory of Tivoli.
The program includes:

Daily excavations:
Students will spend seven hours a day, five days a week on site. Here students will become acquainted with a wide range of archaeological methods and techniques, from the principles of the stratigraphic method to the most advanced data-entry techniques, and
from geophysical prospecting to architectural survey
. More advanced students may be asked to take on limited responsibility tasks, such as overseeing sub-teams of excavators.
Workshops and Seminars: Late-afternoon workshops and seminars directed by faculty and guest specialists will provide the opportunity to discuss key issues, from ceramics analysis to the artistic and socio-historical dimension of Hadrian's Villa.
Saturday fieldtrips: Trips to Rome and nearby areas will help students situate Hadrian's Villa within the broader context of the residential culture of Roman emperors, and to appreciate its impact on Renaissance architecture.

Note: The University reserves the right to withdraw or modify the courses of instruction or to change the instructors as may become necessary.

---
Housing and Meals
Students will liv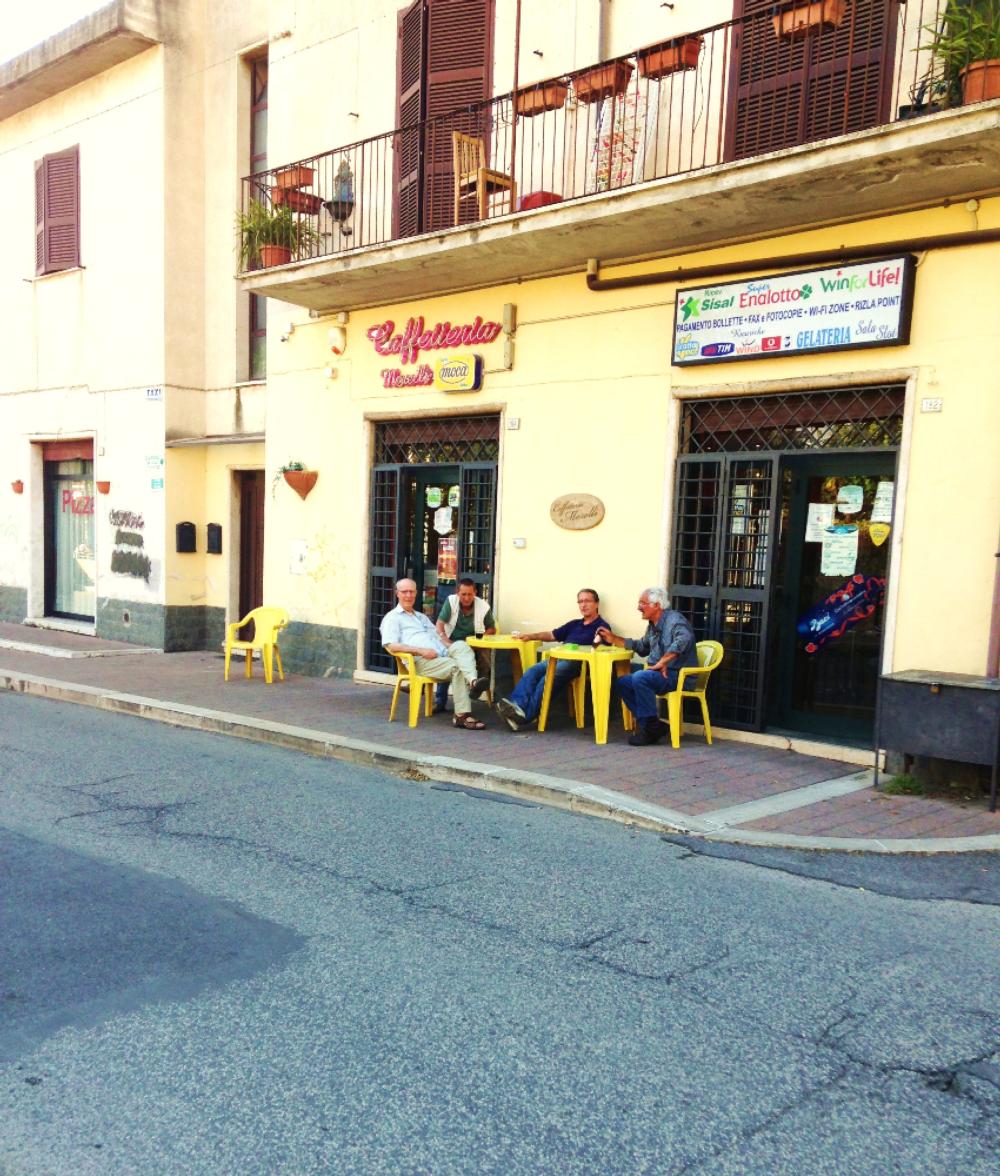 e in a hotel near the Hadrian's Villa site. Students will stay in shared rooms (doubles or triples) with a bathroom. Rooms will be air-conditioned.
All meals Monday through Friday are taken as a group and are included in the program fee. All meals on the weekends are the responsibility of the students.
Tivoli
Tivoli is a beautiful, medieval town of ancient origins on top a hill near Hadrian's Villa. It is a short 15 minute drive from the program hotel, and contains monuments, parks, and restaurants that are accessible to students on the program.


---
Program Director: Francesco de Angelis
Associate Professor, Classical Art and Archaeology, Columbia University
Francesco de Angelis is an expert of classical art history and archaeology. His research interests focus on various aspects of Roman, Etruscan, and Greek art and architecture, and particularly the interaction between spaces, images, and social practices; the role of art and monuments in the transmission of cultural memory; the reception of the classical past in modern scholarship. Among his latest publications are a monograph on Greek Myths on Etruscan Urns: The Cinerary Urns from Chiusi (in Italian), and an edited volume on The Spaces of Justice in the Roman World. His current projects include the spatial dynamics of Roman imperial architecture, the reception of state art in the Roman world, Etruscan notions of the body, and the role of antiquarianism in classical antiquity. He is the recipient of numerous fellowships and awards, among which a scholarship at the Getty Research Institute, a fellowship of the Alexander von Humboldt Foundation, and the Gerry Lenfest Distinguished Faculty Award. Since 2011 he has been the co-director of APAHA.

Program Director: Marco Maiuro
Assistant Professor, Ancient History, Columbia University
Marco Maiuro studied and worked in Italy, France, Germany, and the UK before coming to Columbia. His main interests lie in the social and economic history of the ancient world. Both in his research and in his scholarly output he combines theory and evidence. He has published widely on economic, administrative, and archaeological topics from the Archaic period to Late Antiquity. His monograph Res Caesaris (2012) is a comprehensive treatment of the economic role and relevance of imperial estates during the Principate. He is now working on a second book about the scale of the urbanization rate in Italy and its changes from the Roman unification to the Lombards. He is also co-editing Villamagna, a monograph of the British School at Rome on the archaeological project he field-directed in the past, and the Oxford Handbook of Pre-roman Italy. He is the recipient of several fellowships and awards, among which the fellowship at the Italian Academy for Advanced Studies, a fellowship of the Alexander von Humboldt Foundation, and a fellowship of the Gerda Henkel – Marie Curie Foundation. Since 2011 has been co-directing the APAHA.

Field Director: Daira Nocera
PhD Candidate, Art & Archaeology of the Mediterranean World (AAMW), University of Pennsylvania
Daira Nocera holds degrees from the University of Pisa and the University of Genova, Italy. She has ten years of experience on archaeological excavations, having served as field school area supervisor at sites such as the Forum of Caesar and the Villa of Maxentius in Rome. She has worked with both American and Italian students, teaching them archaeological stratigraphy, drafting, pottery identification, and data interpretation. Daira's research interests range from the Roman military presence in the East to the architecture and topography of Rome in the early Empire. She recently contributed two pieces to the volume Contesti ceramici dai Fori Imperiali (B.A.R., 2013), which arose from her graduate work in Italy. Moreover, she just published an article on a Byzantine church in Beth Shean, Israel (in Expedition, the magazine of the University of Pennsylvania Museum of Archaeology and Anthropology). A Kolb Junior Society Fellow, Daira is now conducting dissertation research on the building program carried out by the emperor Domitian.
---
Program Calendar 2015*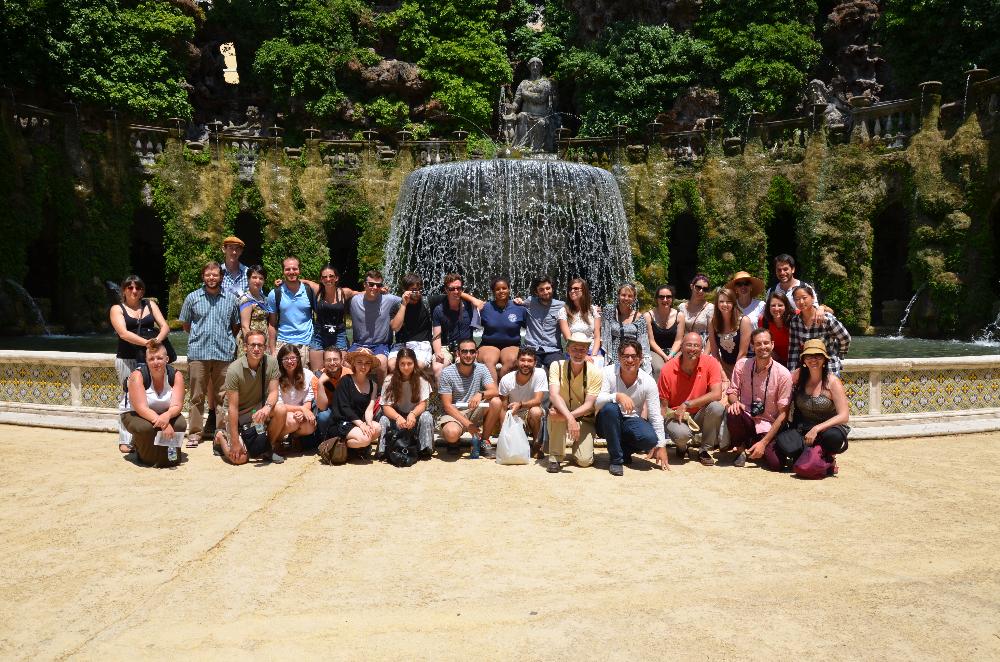 Arrival in Tivoli: May 31st
Depart from Tivoli: June 28th
*Please don't make travel plans until you have received the finalized calendar with your acceptance materials.

---
Summer 2015 Program Fees
The list below is intended to summarize possible charges that could be incurred against a student's account. Certain charges depend upon specific circumstances, as noted.
| | |
| --- | --- |
| Program Fee: $7,000 | |
| Transcript Fee*: $105 | |
| Withdrawal Fee**: $75 | |
*One-time fee for Visiting Students only
**Required of any student who withdraws from program once registered
The program fee includes tuition, housing, all meals Monday-Friday, and program activities and trips. It does not include meals on the weekends, airfare, health insurance, and personal expenses. Please note that all students must have health insurance which covers them overseas.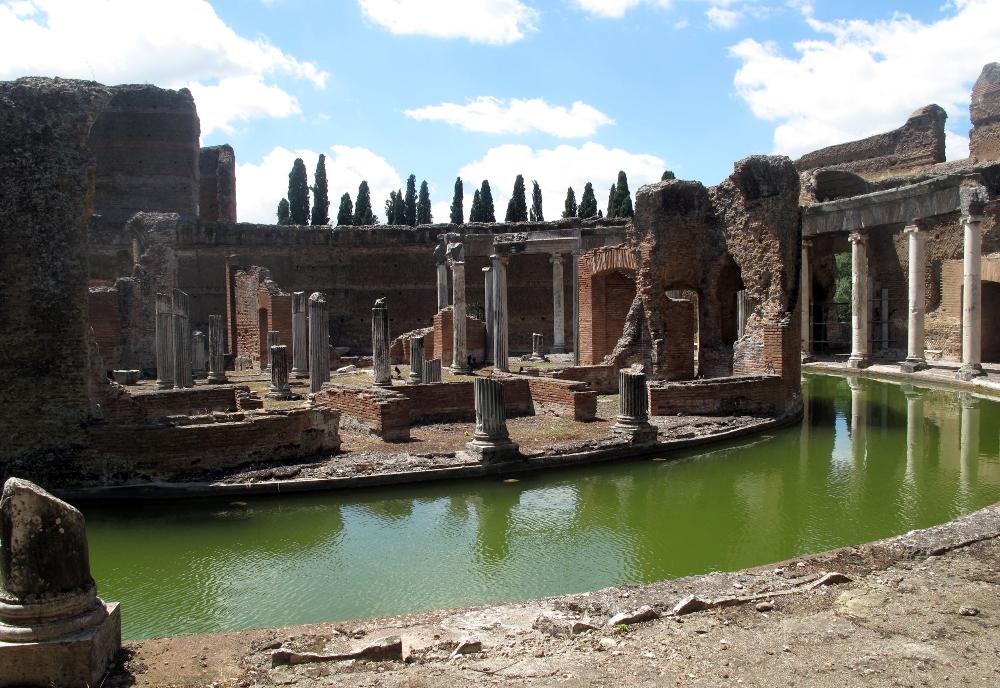 Tuition and fees are subject to Board of Trustee approval and may change.
Estimated Expenses
The estimated expenses below are NOT paid to the program. These estimates are based on an average of what students have spent in the past. At a minimum, students are recommended to have enough funds to cover the expenses below. Depending on your own spending habits, as well as the exchange rate, you may decide to budget more or less than what is listed.

Round trip airfare NYC-Rome:$1,500
Weekend Meals: $300
Miscellaneous (i.e. dig clothing and tools, personal expenses, etc.): $600
Funding
Scholarships
The Advanced Program of Ancient History and Art (APAHA) is pleased to announce that scholarships for summer 2015 will be available for students who wish to participate in the Hadrian's Villa: The Archaeology of an Imperial Court program. More details and an application can be found here: Hadrian's Villa Scholarship Application for Summer 2015 (PDF).

The Columbia Center for Archaeology website lists potential funding sources, including the Stigler Fund for Archaeological Fieldwork (run by the Dept. of Anthropology)
Other resources
---
Application
How to apply
The full application generally includes the following:

Application Questionnaires, including

personal statement

Official transcript

Two Academic Recommendations

Study Abroad Approval Form/Clearance for undergraduates
Note: Potential candidates must be available for an interview.
---
If you have questions about the content of the course or your eligibility, please contact the course instructors, Francesco de Angelis (fda2101@columbia.edu) or Marco Maiuro (mm3397@columbia.edu).

If you have general questions about your application, please contact the Office of Global Programs at ogp@columbia.edu or 212-854-2559.

Photo credits: Juliana Dibello Chapman GS'16, Daira Nocera