Overview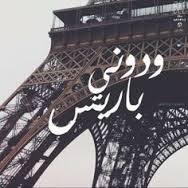 The Columbia University summer program in Middle Eastern and North African studies (MENA) is a nine-week intensive summer program offering a multifaceted introduction to the languages, history and culture of the Maghreb, emphasizing the region's relations with the Middle East and France.
Students take the equivalent of a year of Modern Standard Arabic and receive training in the dialects of the Maghreb. The language program is complemented by a 3 point cultural and historical seminar featuring lectures by prominent specialists from Columbia university and partner institutions in the Middle East and France. The seminar theme for the 2015 session is
Mashreq/Maghreb: East and West
. The total number of points earned by participants is 13.
The MENA program is open to undergraduates and graduate students from Columbia and other four-year colleges and universities and to qualified post-graduates. It is particularly relevant to Middle Eastern Studies students seeking to broaden their knowledge of North Africa, and to francophone studies students who want to learn Arabic in order to enrich their under­standing of topics such as the Algerian War of In­dependence and the social, political and economic dimensions of migration. Linking fields and disciplines, the MENA program gives students the opportunity to develop the linguistic skills and background knowledge necessary to conduct cross-regional projects and to interrogate geo-cultural boundaries.
The first month of the program takes place at Columbia University's Global Center in Amman, where students study Arabic on the well-established Columbia Summer Arabic Language Program and begin a cultural seminar that examines the Maghreb's relations with other parts of the Arab and Muslim world and with Europe. After a one week travel break, the program reconvenes in Paris to continue the study of Arabic and the issues raised in the cultural seminar. In addition to Standard Arabic instruction is offered in Jordanian Mashreqi dialect (in Amman) and Maghrebi darija (in Paris).
While in Amman, students benefit from daily exposure to Arabic language, culture and history and have the opportunity to visit important cultural and historical sites such as Petra and Wadi Rum. In Paris they enjoy exposure to the large community of darija (Maghrebi dialect) speakers and participate in field trips to key institutions such as the Institutut du Monde Arabe and the Grande mosquée.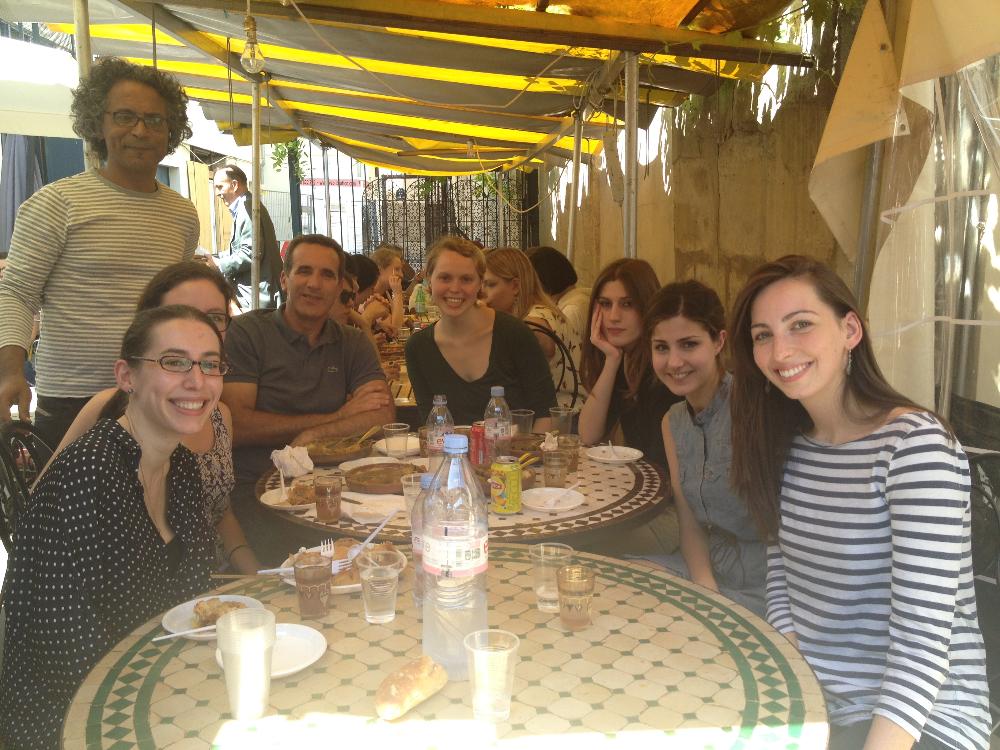 Flyer for the MENA Summer Program:
Columbia Summer MENA Flyer (PDF)
Please click on the links below for more information
:
Eligibility
Academic Program
Calendar
Faculty
Program Centers
Housing and Meals
Finances
Apply
Contact
---
Open to currently enrolled undergraduate and graduate students in good standing and to postgraduates

Background in French and or Arabic helpful, but not required

Minimum 3.0 average language GPA

Minimum 3.0 cumulative GPA
---
In Amman students enroll in four hours of Arabic, five days a week. The final hour of each class is devoted to local Mashreqi dialect and to oral practice. In addition, they begin the cultural seminar that continues throughout the session.

In Paris, students enroll in four hours of Arabic five days a week, including one hour of dirija, three times a week. The seminar begun in Amman continues, meeting one afternoon a week for 2-3 hours.

Upon successful completion of the full program, Columbia students are awarded 10 points of Arabic language credit, plus 3 points for the seminar. No credit is granted to students who do not complete the full program.
Courses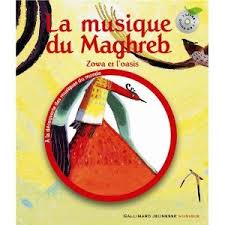 Seminar:
W4100: Migration, Displacement and Diaspora in the North African Context

The movement of people, ideas, languages, technologies and goods has been an important dimension of the history of the Maghreb. A key aspect of regional identity it has also connected the Maghreb to the wider Arab world, to Africa below the Sahara and to Europe. In this course we approach the history, culture and politics of the Maghreb through the lens of mobility and displacement. We examine some of the defining features of the region while also exploring a specific set of topics, concepts and texts. The course covers significant chapters in the history of migration in, to and from the Maghreb from the late Ottoman period to the present, with a focus on contemporary migrations and the current refugee crisis. Taking an interdisciplinary approach we read historical, anthropological and sociological accounts in conjunction with cultural productions including literature, music and film.

Organization and Instruction
The course, taught by Professor Madeleine Dobie, meets 14 times over 9 weeks in Amman and Paris. Some class meetings take the form of a conversation with a prominent scholar, activist, writer, musician or filmmaker about topics connected with the week's readings. Students may be asked to prepare for class meetings by completing a short reading assignment or viewing a film or performance video. We will also be reading 2 complete novels.

Language and Materials
The course is conducted in English. Readings are in English with some options to read in French as well as opportunities for discussions in Arabic with some of the guest speakers. Short readings are posted on Courseworks. Students are asked to purchase the 2 novels.

Credits
The seminar carries 3 credits.
Undergraduates may use it to fulfill a global core requirement.

Arabic Language Courses
Students enroll in one of the following levels:
MDES1210-11 First Year Arabic I-II

MDES1214-15 Second Year Arabic I-II

MDES 4210-11 Third Year Arabic I-II

MDES 4212-13 Fourth Year Arabic I-II
First Year
Read and write in Arabic (i.e. be familiar with the letters and the sounds).

Initiate, respond to, and maintain simple conversation on familiar topics, such as who you are, what you do, your family, and your studies.

Read simple passages on familiar topics and understand their content with the help of a dictionary.

Write simple compositions on familiar topics, such as your typical day, a description of your family, or your hometown.

Start b

ecoming familiar with certain aspects of Arab cultures and societies
Second Year
Discuss general and specific topics, such as traveling, mass media in the Arab world, and Arab universities.

Understand the main points of lectures and radio and television news programs.

Read and understand the main ideas of any non-technical text with the help of a dictionary.

Write short compositions on familiar topics and express opinions.

Research, discuss, and be familiar with a number of issues pertaining to Arab cultures and history
Third Year
Read and understand various types of newspaper articles (descriptive, narrative, argumentative, etc.), and essays and literary texts on various topics, with the help of a dictionary.

Listen to and understand the main points of a speech, lecture, or news broadcast.

Discuss a number of general and specialized topics and be able to describe, narrate, argue a point, and express opinions.

Write cohesive and articulate summaries, accounts, and critical pieces about the same topics.

Begin to recognize and use formal and informal registers in appropriate situations.

Learn about the history, politics, cultures, and societies of the Arab World, especially Jordan.
Fourth Year
Read and understand various types of articles and essays (argumentative) on various topics with some help of a dictionary.

Listen to and understand the main points of a speech or academic lecture.

Discuss a number of specialized topics and be able to describe, narrate, argue a point, and illustrate with examples.

Write cohesive and articulate summaries, accounts and critical pieces about the same topics.

Learn about the history, politics, culture and societies of the Arab World.
*This is tentative*
Arrival in Amman
May 27
Mandatory Orientation
May 28
Classes Begin (First Session)
May 29
Travel Break
June 24-June 29
Arrival in Paris
June 29
Mandatory Orientation
June 30
Classes Begin (Second Session)
July 1
Classes End
July 29
Students Depart
July 30
**
Note: No classes on July 14

Taoufik ben Amor is Gordon Gray Jr Senior Lecturer in Arabic Studies and the Arabic Language Program Coordinator at Columbia University. Dr. Ben Amor holds a Ph.D. in Linguistics from the University of Tunis.

Professor Ben Amor specializes in Arabic language and linguistics, language and identity, Arab music, and music in Sufism. His research combines his interests in music, language and identity in the Arab world through the study of lyrics. His most recent papers are entitled "Language through Literature" and "The Making of Tradition: Standardization of the Lyrics of the Tunisian Andalusian Malouf." He published a textbook on Tunisian Arabic in 1988 and a composition manual in 1990. Other papers he wrote include "States of Mind: Music in Islamic Sufi rituals," "The Politics of Language and the Formalization of the Iraqi Maqam," and "Code Switching in Algerian Rai Music." Prof. Ben Amor is currently working on two projects: The Making of Tradition: Language, Music and Identity in the Arab World and Developing Writing Skills in Arabic (Routledge in 2013). Professor Ben Amor is also an active musician and music producer.
Madeleine Dobie is Associate Professor of French and Comparative Literature at Columbia University. She works on contemporary francophone/postcolonial literature and cinema of France, the Maghreb and Lebanon and on French Enlightenment culture. She is the author of Foreign Bodies. Gender, Language and Culture in French Orientalism (Stanford University Press, '01, '03) and Trading Places: Colonization and Slavery in Eighteenth-Century French Culture (Cornell University Press 2010) and co-author, with Myriam Cottias, of Relire Mayotte Capécia : une femme des Antilles dans l'espace colonial français (Armand-Colin, 2012). She is coeditor of a special issue of Comparative Studies of Africa, South Asia and the Middle East entitled 'France in Africa/Africa(ns) in France' (2005), the translator of Sarah Kofman, Paroles suffoqueés [Smothered Words (Northwestern UP, 1999)], and the author of articles on eighteenth-century and contemporary French and francophone culture. She is currently working on a book titled After Violence: Culture and Politics in Contemporary Algeria, which deals both with the memory and forgetting of the violence of the War of Independence and more recent civil war and with new cultural forms and institutions.
The program is hosted by Columbia's Global Centers in
Amman
and
Paris
.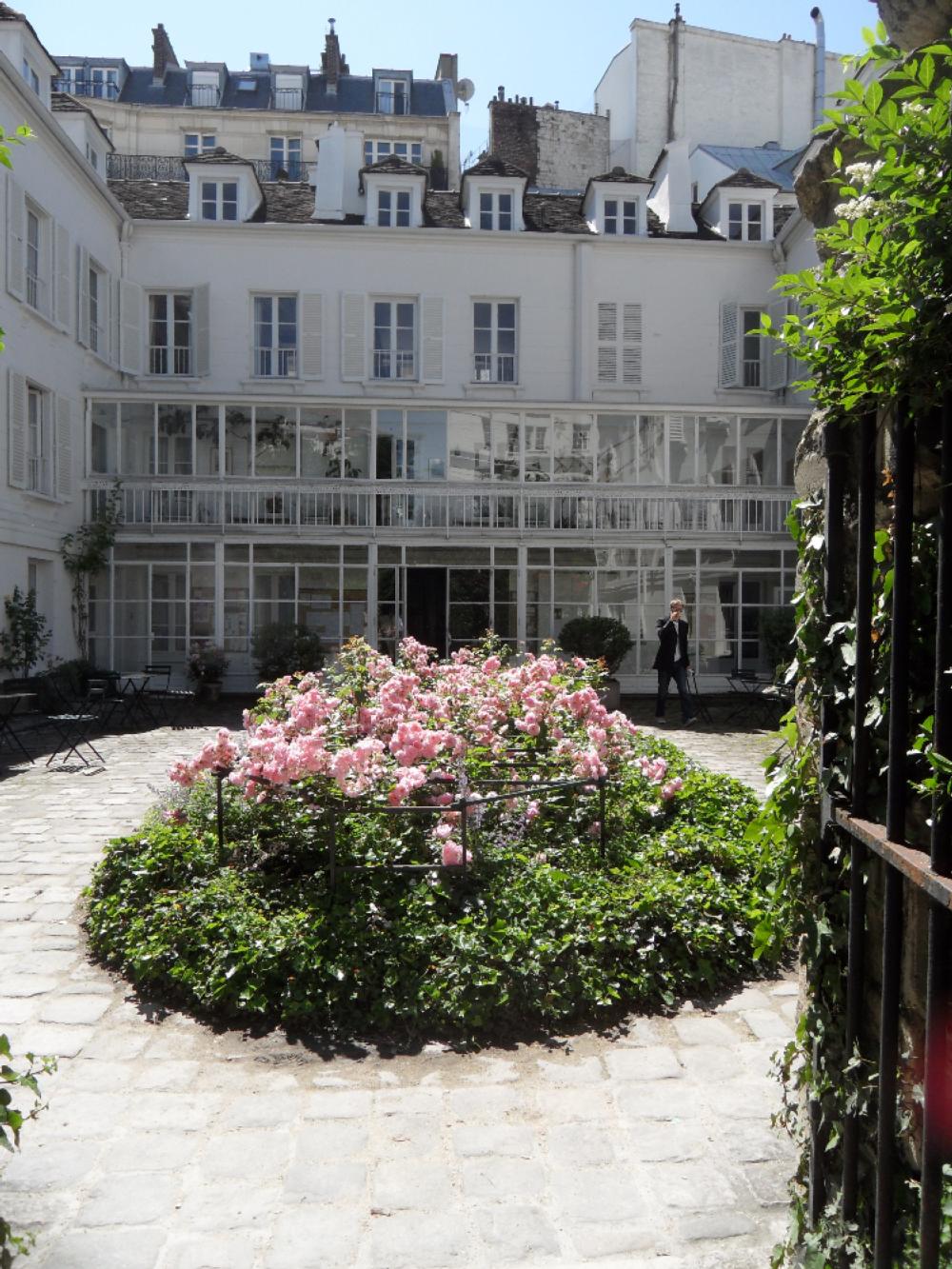 The Columbia Global Center Network
There are currently eight Columbia Global Centers operating in Amman, Beijing, Mumbai, Paris, Istanbul, Nairobi, Santiago, and Rio de Janeiro. The centers encourage new relationships across schools, institutes, and academic departments at Columbia. Attuned to the priorities and unique circumstances of its host region, each center leverages the University's diverse intellectual capacities from across the undergraduate, graduate and professional schools, and pursues a set of university-wide core activities that evolves over time based on the active engagement of faculty and students. The centers help increase international content in the classroom; supplement the curriculum with international study abroad, internship opportunities, and course offerings; provide resources needed to attract students from abroad; facilitate research opportunities for Columbia students and faculty on globally relevant, interdisciplinary topics; and provide a point of ongoing engagement for international alumni.
Functioning as a network, the global centers encourage teaching and research that require working across disciplinary boundaries, having a presence in multiple regions, and engaging non-Columbia experts and scholars from those regions. Some of the centers' programs and research initiatives are country-specific, some regional, and an increasing number are multi-regional, even global. The network is in its infancy, and each center has started by building strong links with universities and institutions in its respective region. The long-term ambition is that many programs will have a global reach and involve multiple centers in the network engaged in truly global conversations.
---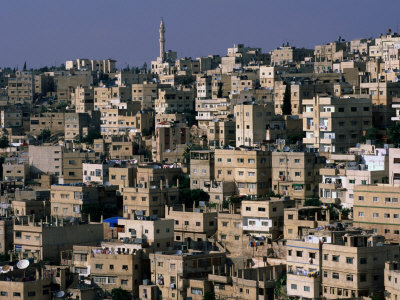 In Amman, students will have a choice between living with a host family or sharing double/triple rooms in furnished apartments. Generally, the program tries to secure accommodation between the center of Amman and Columbia University Global center in Amman. In past years, student apartments were located in Deir Ghbar, Sixth Circle, and Oum Udhayna while homestays were in Fuhais. Amman housing fees ARE included in the program fee below.

NOTE: Students requesting funding that covers only educational costs (i.e. Columbia PhD students receiving the GSAS summer tuition grant) should confirm the housing portion of the fee upon acceptance. Many scholarships do not cover housing costs.

In Paris, students will choose between living in a student residence hall in single rooms or being placed in Arabic-speaking homestays or finding their own housing. Please note that Paris housing fees are NOT included in the program fee below.
Program Fee
Estimated Expenses
Financial Aid and Funding
Program Fee - SUMMER 2015
| | |
| --- | --- |
| Program Fee* (does not include Paris housing) | $12,000 |
| Transcript Fee** | $105 |
| Withdrawal Fee*** | $75 |
*Includes housing in Amman, but not in Paris. Students requesting funding that covers only educational costs (i.e. Columbia PhD students receiving the GSAS summer tuition grant) should confirm the housing portion of the fee upon acceptance. Many scholarships do not cover housing costs.
**One-time fee for students who have not paid the Columbia transcript fee previously.
***Required of any student who withdraws from program once registered
Tuition and fees are subject to Board of Trustee approval and may change.
Estimated Expenses
The estimated expenses below are NOT paid to the program. The figures below can be used to plan average meal and miscellaneous costs abroad. However, please remember that each person has individual spending habits and that you must decide for yourself how much to budget. Depending on your personal spending habits, as well as the depreciating dollar, you may decide to bring more than what is listed below.
| | |
| --- | --- |
| Airfare NY-Amman-Paris-NY | $1650 |
| Housing in Paris (if provided by program) | $950-1300* |
| Meals/duration of program | $1100 |
| Miscellaneous/duration of program | $1200 |
* Housing and Meal costs in Paris will depend on the option chosen. Exact amounts will be in the program Handbook. If you participate in program housing, you will pay Host Families in Paris directly.
Please note
that all students must have health insurance which covers them overseas.
Financial Aid and Funding
Financial Aid
Many schools do not provide financial aid for summer study. Please check with your home school.
Scholarships
Check with your home school's department, study abroad office, or scholarship office to see if any other scholarships are available to you. You may be eligible to apply for the following:
David L. Boren Scholarship
Summer-only programs must be eight (8) weeks or more and are limited to science, technology, engineering and mathematics students.
Benjamin A. Gilman Scholarship
: Award amounts will vary depending on the length of study and student need with the average award being approximately $4,000. Undergraduate students who are receiving Federal Pell Grant funding at two-year or four-year colleges or universities are eligible to apply.
Students who apply for and receive the Benjamin A. Gilman International Scholarship to study abroad are then eligible to receive an additional $3,000 Critical Need Language Supplement from the Gilman Scholarship Program for a total possible award of up to $8,000.
Foreign Language and Area Studies Scholarship (FLAS):
Find out who administers the summer FLAS program at your home school. For Columbia students, you can check the following
website
.
Eric J. Posner Fellowship (for Columbia students):
The Eric J. Posner Fellowship will fund student summer travel to the Middle East. Undergraduates who are doing research for a senior thesis project are eligible. The fellowship will cover costs up to a maximum of $3,000. The application requires:
CV
Cover letter describing your research project, name of advisor
Amount requested and Budget (please include all your expected expenses and information about other funding sources if applicable)
Recommendation letter from Columbia faculty member (to be emailed by faculty member)
Application materials should be emailed to: amb49@columbia.edu and copy mp2584@columbia.edu. Indicate clearly which fellowship you are applying for in the email subject line.
Other funding sources may be found on
Study Abroad Funding
.
Graduate Students
Columbia PhD students who wish to use the summer tuition credit must apply directly to GSAS. The instructions and guidelines for this award can be found at the following website: http://gsas.columbia.edu/content/summer-tuition-credit.
If there is a comprehensive Program Fee that covers both tuition and housing, please note that you will be responsible for paying out of pocket the portion that is attributed to housing. The summer tuition credit only covers tuition and not housing.
Graduate students from other schools should check with their home schools and their departments for funding.
---
An application generally includes the following:
Application

Official Transcript

Academic Recommendation
NOTE: if you have started an application to another program and would like to apply for this program instead, please contact the program representative below.
---
If you have questions about the content of the courses or your suitability for the program, please contact Taoufik ben Amor (
tb46@columbia.edu
), Madeleine Dobie (
mld2027@columbia.edu
).
If you have questions about your application, please contact Meg Booth in the Office of Global Programs at mr2850@gmail.com or 212-854-4203.
In the event of an emergency after office hours, please contact Columbia University Emergency at 212-854-5555 or Columbia University Security at 212-854-2796.

Office of Global Programs
606 Kent Hall
Columbia University
1140 Amsterdam, Mail Code 3948
New York, NY 10027-6902
212-854-2559
Fax: 212-854-5164